Jamie Oliver Banana Bread Recipe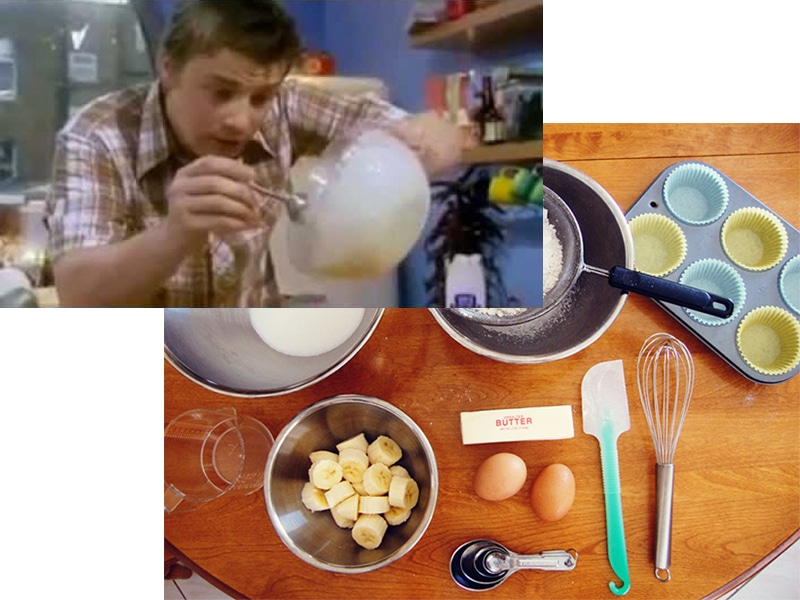 A long time ago Jamie Oliver made a banana cake in his video from his Bite-Sized series and we really loved it. Since then the video has disappeared from YouTube, but he's done quite a lot with bananas over the years. Read on for the banana bread recipe or look at this banana tarte tatin video for starters.
And here he is with the raw ingredients in "Look what I can do with a banana!":
Nutritional Value of Bananas
Let's not forget that bananas are a great source of vitamin C, full of potassium which plays a fundamental role in nerve function, blood pressure and muscle control, are full of fibre and provide around 38% of our daily vitamin B6 requirement (details from Livestrong – The Many Benefits of Eating Bananas)
Jamie Oliver's Banana Bread Recipe
If you're looking for the Jamie Oliver moist banana cake recipe, it's here:
Recipe
170g unsalted butter
170g brown sugar
1 large ripe banana
4 eggs
6 heaped table spoons sour cream
1 table spoons vanilla extract.
2 heaped table spoons poppy seeds pinch salt
340g plain flour
2 heaped teaspoons baking powder
6 table spoons white sugar a lemon + icing sugar
160C/325F/Gas Mark 3 for 45minutes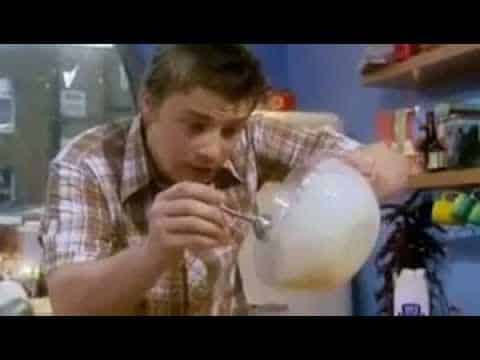 The video we linked to on YouTube has disappeared now.
---
---
Even More Banana Baking Recipes
Looking for other suggestions? Why not try April Carter's recipe on the Jamie Oliver website, How To Make Banana Cake. Or this Banana Bread recipe, which is also on Jamie's website, however read the comments as it's worth taking in some "real world" experience of using this recipe.
For extra banana goodness try this banana pancake recipe or watch Jamie making Donal Skehan's Banoffee Pie.
Happy banana cake baking!
Main photo by Jolie on Flickr, licenced under Creative Commons.